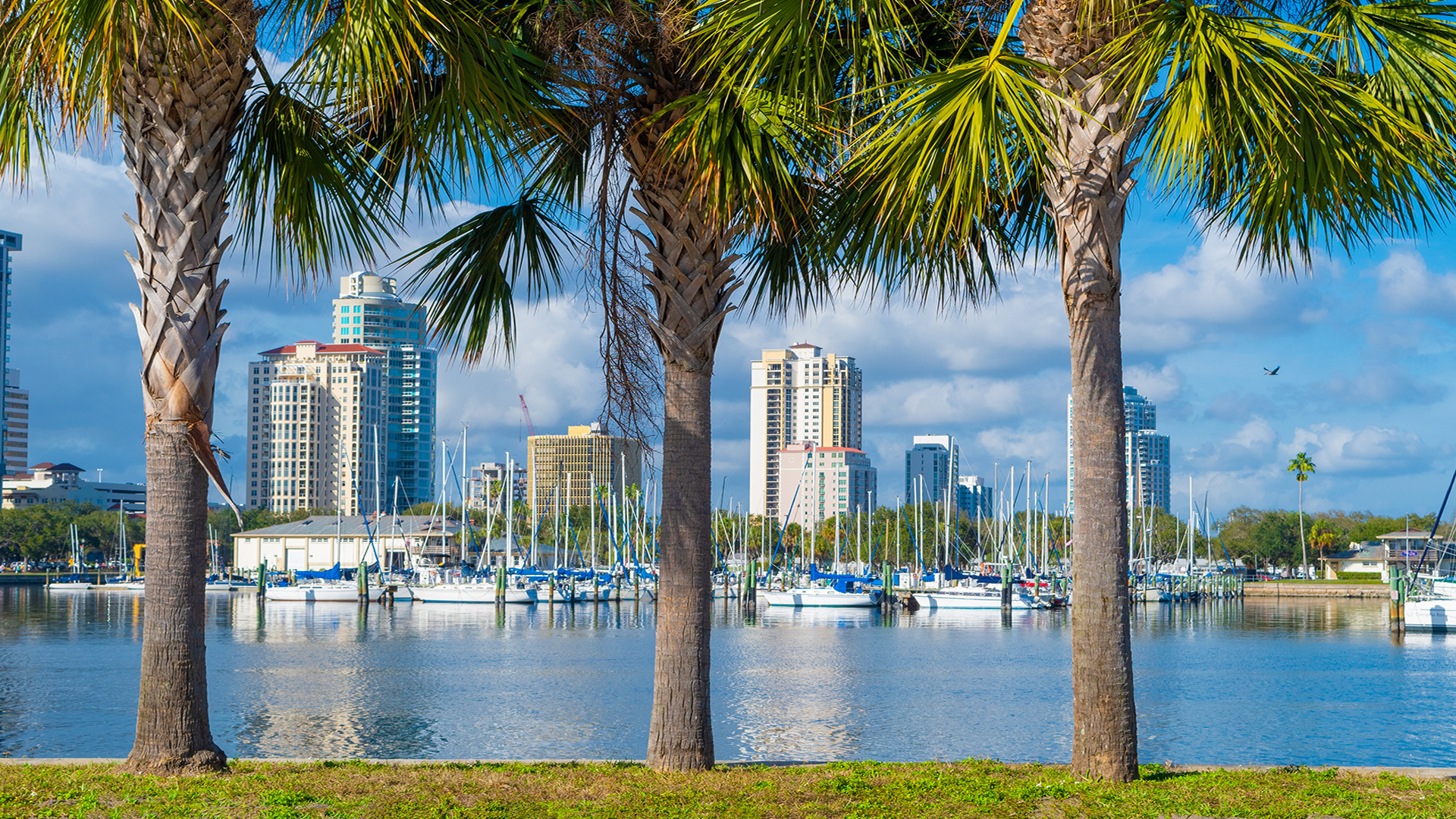 Three Reasons We Love St. Petersburg
Everyone is talking about St. Petersburg.  It's one of Florida's most desirable and livable cities, with its modern upscale feel and gorgeous outdoor landscapes.  We think St. Petersburg is quite possibly the most perfect neighborhood in the state of Florida, and we're not alone.   Here are three reasons that we love St. Petersburg, and know you will too!
The Pier
The iconic pier recently reopened six months ago after a seven-year redesign, and now boasts gorgeous architecture and 360 degree views of the beach, places to play and learn, and five unique restaurants.
St. Pete's Pier was recently named runner-up for USA Today's Best New Attraction of 2020, highlighting the diversity of offerings for all ages and interests.
The Weather and Outdoor Living
Nicknamed "The Sunshine City," St. Petersburg residents can expect 361 sunny days a year! But don't worry, sunshine doesn't always mean hot. This week the temp topped out at a perfect 70 degrees!
All those sunny days make St. Petersburg the perfect city for outdoor living.  Obviously, hitting the beach is a favorite pastime year-round with St. Pete Beach being recognized as one of the best beaches in the country and nearby Fort De Soto Beach being named the number one beach for families in the entire USA!
But if you prefer other outdoor activities, there are endless options! With the largest network of cycling and pedestrian trails in the entire Southeast, more than 225 city parks, and 9 nature preserves and wilderness areas, there is literally something for everyone.
The Culture
St. Petersburg is a unique combination of the old and the new.  Its culture pulls from long beloved historic locations and cultural attractions standing aside modern architecture, award-winning restaurants and over 50 museums, gardens and art galleries.
In the heart of it all, Domus Urbana delivers the complete Downtown St. Petersburg living experience with all your favorite things to do right outside your door
Only a limited number of units remain, so don't wait, reserve your spot now in the most desirable, walkable neighborhood in Florida.
When you buy a Domus Urbana residence, you're not just buying a condo, you're reserving your spot in Florida's most special neighborhood!