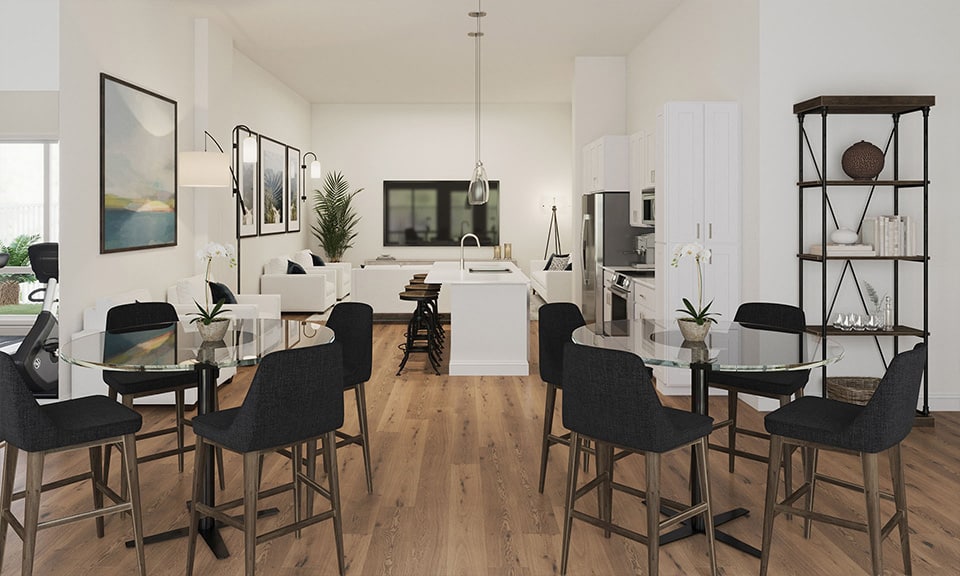 Luxury St. Petersburg Condominiums
The Re-Birth of Downtown St. Petersburg
In recent years, Downtown St. Petersburg has experienced a hip renaissance of sorts. New
shopping, eateries and nightlife additions have brought renewed interest to the area's long
beloved historic locations and cultural attractions. This unique mixture of old and new – all
within an area that is imminently walkable – has made Downtown one of the most desirable
places to live in St. Petersburg.
A Housing Surge
Unsurprisingly, this revitalization has seen a surge in people moving into the area, filling spaces
in existing apartments and condominiums. The problem is, many of these dated facilities fail to
live up to the chic, modern, city-living vibe that the new residents wanted when they moved to
the vibrant Downtown area.
Domus Urbana: Fulfilling the Housing Needs of an Urban Lifestyle
Domus Urbana, a new development going up now will offer something brand-new: stylish
Downtown condo residences at attainable prices – all staring in the mid 400s.
"Living your best life" might sound like a cliché, but at the new Domus Urbana, it's actually
more like a mantra. The developers have strategically designed every aspect to provide the
ultimate urban lifestyle – from elegant living spaces, to shared areas that foster connectedness,
to exclusive amenities that cater to a city lifestyle.
Elegant Residences
Many of the private living spaces at Domus Urbana feature open, generous floorplans, spacious
balconies and soaring, 9-foot ceilings. Expansive windows enhance the lavish living space with
tons of natural light and beautiful views of the vibrant downtown that sits right outside the
front doors. And designer-inspired features and finishes like BOSCH stainless steel appliances,
elegant bathrooms with double vanities, and Carrara marble-inspired kitchen backsplashes
complete these remarkable residences.
Building a Community
More than just a place to live, Domus Urbana strives to be a place of community and has
designed shared spaces to make coming together fun and easy. A versatile community room
provides the ideal a space for small hangouts. And a beautifully designed outdoor patio is the
perfect spot for meeting and making new friends while enjoying the spectacular weather of the
Gulf Coast.
Lifestyle Amenities
Domus Urbana has anticipated the needs of their residents and developed the perfect
amenities to compliment the urban, city-living lifestyle. For example, Domus Urbana knows
furry friends are family, too! That's why a community dog park and washing station provides a
convenient place for pet play dates, pooch exercise sessions and doggy scrub downs. Of course,
humans need their exercise, too. That's why the state-of-the-art health & fitness area provides
the opportunity for an invigorating workout in a light-filled space with all the equipment
residents need to keep up their healthy routine.
Living Your Best Life
Domus Urbana is poised to, in essence, complete the Downtown living experience in St. Pete.
These are condos in the heart of a vibrant neighborhood with a modern design, community flair
and elegantly appointed living spaces. This is the Downtown living experience but without
Downtown living prices. This is truly, "living your best life."